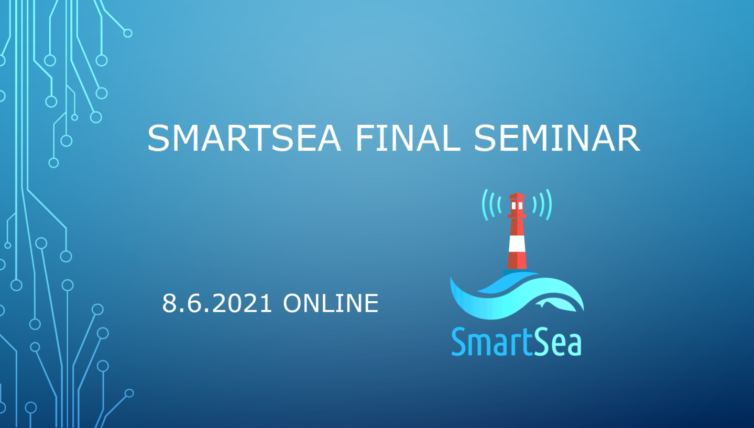 03.6.2021
Invitation: SmartSea project Final seminar 8th of June (online)
Offshore wind energy has been one of the themes in the vast and interdisciplinary SmartSea project. Among other aspects the project has assessed the offshore wind energy potential in the Gulf of Bothnia, identified obstacles and solutions to increasing the production and researched technical solutions related to ice conditions. Team Renewable Arctic Finland is happy to forward this invitation on behalf of the SmartSea project to everyone interested.
Invitation to SmartSea Final seminar
The SmartSea Final seminar will be held virtually on 8th June as a part of the World Ocean Day activities. The SmartSea project has been running since 2015 and now it's time to present our main results and provide science-based recommendations for the sustainable use of the Gulf of Bothnia marine resources.
The seminar is divided in two parts. In the morning we will have an opening speeches by Vladimir Ryabinin from the IOC and Maria Laamanen from the Ministry of Environment followed by five keynote presentations on marine geo-and biodiversity, new projections on impact of climate change on state of the Gulf of Bothnia including fish and fisheries, possibilities to utilize marine space for energy and food production as well as SmartSea view on pathways to sustainable development of the Gulf of Bothnia.
In the afternoon, we will continue discussion on climate adaptation needs, mitigation options and associated conflicts and risks together with the stakeholders. That part will be held in Finnish.
You are very welcome to join for both session. You can find the agenda and meeting link from here, note that the time zone is for Finland i.e. (CET+1)
http://smartsea.fmi.fi/smartsea-final-seminar-loppuseminaari-8-6-2021/
Read more about SmartSea project: http://smartsea.fmi.fi/