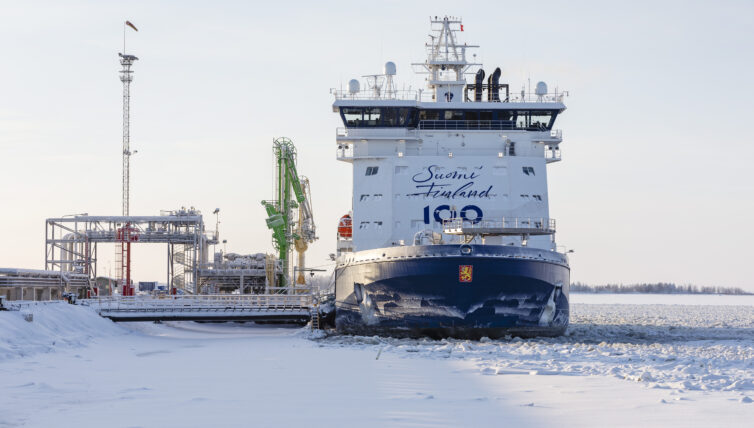 19.10.2022
Meet TRAF members: Arctia
Arctia provides icebreaking and multipurpose offshore support services, fairway maintenance and hydrographic surveying. Tom Ekegren works as an Operations Manager.
What made Arctia join the TRAF ecosystem?
After having recognized our past and future Offshore Wind capabilities, we came into contact with the TRAF ecosystem through networks and past connections. We saw opportunity for further strengthening our offerings through collaboration with others in the TRAF network.
What have you identified as your role in the offshore wind value chain?
Arctia has long term track record from the offshore oil and gas sector on one hand and expert services in marine survey on the other. The Oil and Gas experience and subsequent transit away from carbon brought us the quest for using our expertise in the new energy sector. Marine survey already had a clear connection to offshore wind. We decided to combine the two into defining our offerings in this sector.
Our offerings range throughout the windfarm lifecycle with seabed survey and bottom sampling in the early Survey/UXO phase and continuing with various large vessel MSV and Ice Management services throughout the subsequent Foundation installation, Cable laying and Tower installation phases and actually all the way to the start of the operations phase.
For us this comes in combination with the fact, that we are already present, and our vessel fleets operate in the Baltic Sea. This allows us to offer our local expertise in geographic, local ice and weather as well as local regulatory matters. The notion that we now collaborate through an ecosystem of matching companies makes our offering that much stronger.
How do you see the green transition at Arctia?
I believe it is best illustrated through the decision to investigate how we can transit from providing services to the Offshore Oil and Gas sector and how we now have moved away from that past and towards renewables in our business portfolio. At the same time the company is pushing for transition both internally and in cooperation with stakeholders. But I also believe that the green transition for us means more than internal changes and external offerings. For us it is a change in mindset. Big and small, where the results are visible in who we work with and how we do it now and into the future.