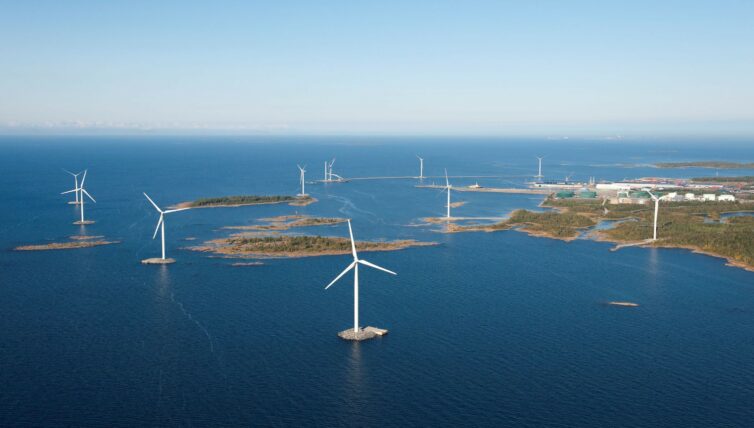 07.11.2022
Meet TRAF members: Ponvia
Ponvia is a firm of engineering consultants specializing in civil engineering and the design and development of bridge, offshore and port construction. Tuomo Järvenpää is Head of Division at Ponvia – part of AINS Group.
What brought you to the Team Renewable Arctic Finland ecosystem?
 We have taken part in designing the foundations of wind farms. Until now, wind power has not been a major part of our business, but we see it as a growth area –– and that includes offshore wind power.
What benefits does the ecosystem bring to you?
In the short term, the ecosystem helps us further develop our expertise and solutions regarding the technical challenges facing offshore construction in Arctic areas. It's also an important forum for networking and sharing information in a rapidly developing field. We want to be ready and become active players in the ecosystem when offshore wind power makes its final breakthrough in Finland.
What does Ponvia bring to the table?
While we have not yet participated in offshore wind farm construction, we believe that the experience and know-how we have gathered in other Arctic offshore construction projects can and will be valuable. We have also done a considerable amount of our own research, for example on the role of ice and how it has to be taken into account in offshore construction.
How do you see your role in the energy sector of the future?
It's becoming clear that there is more and more interest in offshore wind projects and that offshore wind power will be a part of tomorrow's energy sector. I believe that there is a lot we can contribute to that with our expertise from large infrastructure projects and offshore construction.